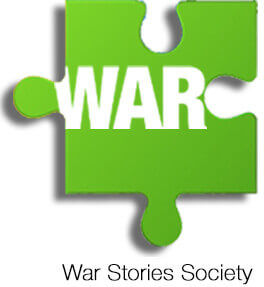 WAR: IN PIECES
is both a virtual and
physical TRAVELLING gallery.
It is a growing collection of stories donated by active military personnel, veterans and their families, each told in first person and presented with a memento that symbolizes the story.
Our purpose is to provide an intimate glimpse of life through the eyes of our soldiers and their families.
Why we choose
to tell these stories
Exhibits reveal the challenges and rewards of military life, how some storytellers protect themselves from the trauma of combat, the depth of the bonds that they share with their fellow soldiers, and how the experience of war forever changes the way in which each of them looks at the world. A deep breadth of emotions is expressed in these stories, including amusement, pride, despair, love, and gratitude. We hope that you relate and connect, and that these stories become embedded in your memories.
WAR: IN PIECES was conceived in 2014 by Melanie Timmons, a passionate believer in the power of stories.
We are a charitable, volunteer run organization and there is no charge to view our exhibits. All donations are used to support the gathering, curating and display of soldiers' and military families' stories. We want to share these stories with as many people as possible, and are always looking for more stories to add to our collection and more places to exhibit.